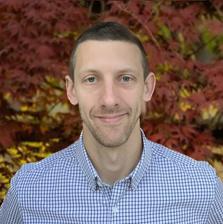 Alex Tinsley
Senior Consultant
Alex Tinsley bio.
With a background delivering software solutions which transform business' planning and scheduling processes, Alex leverages that experience to address the needs of the Systems Optimization practice's clients.
Alex has a Bachelors of Science in Applied Computer Science and enjoys applying a blend of his technical and consulting skill set to a broad range of problems.
Outside of work, you might find Alex creating a playset or a piece of furniture for his family, trail running, or cycling.